The 8th annual Alltech Global Feed Survey: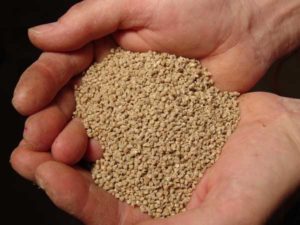 Alltech now collects data from 144 countries and nearly 30,000 feed mills to compile its annual Alltech Global Feed Survey. This data collection is a major undertaking, made possible only through Alltech's global reach.
However, the real work (and fun!) begins when all the data is received, and we have the opportunity to dig deep for insights and trends. We seek to answer the following questions:
Which countries are growing the fastest? Which species saw declines in production? Are any major players slowing down? What are the surprises?
The data presents seemingly endless opportunities for comparison, and we've decided to share 18 of the facts we've found most interesting from our 2018 data. Perhaps this will serve as "food" for your next dinner conversation!
19 insights from the 2019 Alltech Global Feed Survey
The top eight countries produce 55% of the world's feed production.
Vietnam saw an increase of nearly 1 million metric tons of aquaculture feed, contributing to the estimated 6% growth of the Asia-Pacific region's aquaculture feed production in 2018.
Morocco saw the largest growth of any country in Africa thanks to the addition of two new feed mills as well as an extension to an existing feed mill late last year.
Although not typically known for its pig production, India took a big leap in pig feed production in 2018. Why? The industry is trending toward more organized farming in areas like Kerala and Punjab, with new feed millers contributing to this growth.
Where's the beef? Feed production for beef was stagnant this year. Not only that, but the third-largest producing region, Asia-Pacific, dropped enough to let Latin America step up and take the bronze.
Southeast Asia's feed production represents over 20% of the Asia-Pacific region's feed production. Indonesia, Vietnam, the Philippines and Thailand carry most of the weight and contribute to 93% of Southeast Asia's feed production.
Showing 7% growth last year and 13% this year, India is clearly growing its feed production at a rapid clip, not just in one, but in all species! From aquafeed to goat grains, India's feed production increased across all 13 categories we assess.
The European Union (EU) countries contribute to more than 50% of all major species feed production in Europe (with the exception of aquafeed).
Norway is Europe's largest producer of aquafeed, contributing 45% of the region's total aquafeed production.
Layer feed grew by 4% globally, indicating a growing need and continued interest in this efficient protein source.
After years battling African swine fever, Estonia is back in the game, showing a more than three-fold increase in pig feed production over last year.
Eighty percent of European turkey feed production occurs in the EU.
Higher costs of corn and soy reduced Brazil's broiler feed production by 2%, eating away at the entire region's total and making Latin America the only region to see a decrease in broiler feed production in 2018.
Dairy showed growth in all regions, indicating the ongoing affinity for this protein source.
Africa's feed production grew the most of any region at 5%. Expected to have one of the fastest-growing populations, how will this region farm in the future? Will it embrace conventional farming or leapfrog other methods and embrace Agriculture 4.0?
Turkey feed saw a big leap in Spain with an additional 300,000 tons of feed estimated in 2018.
Pet feed reassessed: It turns out Europe is not the primary producer as originally thought! North America leads by about 200,000 tons of feed, making it a close race. With a renewed focus on value rather than volume in the pet food sector, who will lead in 2019 and beyond?
Insect protein is working its way into aquaculture feed production. It's possible Alltech will include this new alternative feed source in future surveys!
The North American region continues its steady course of 2% growth; the biggest contributors to this increase were beef and broiler each at 3%.
These quick facts are just a few of the insights we can derive from the Alltech Global Feed Survey. To discover more from the 2019 Alltech Global Feed Survey, including the results booklet, an interactive global map with information from each country and a presentation of the results.