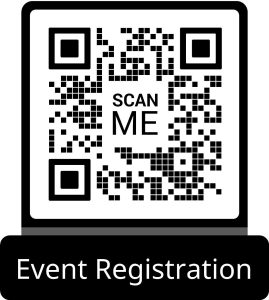 Agrinews24.com Desk: The Organizing Committee has launched the QR code registration system for participation in the 12th International Poultry Show 2023. Zahidul Islam, Convener, Venue Management & Logistic Support S.C (Exhibition), said in an email message.
A Web Link (https://www.wpsa-ips.com/) also given with all details included the online Visitor's Registration page for the 12th International Poultry Show from Mar 16-18, 2023 at ICCB, Dhaka, Bangladesh.
All the Exhibitors will be provided with Badges', else please make an individual Visitor's registration to avoid a long que at the Exhibition days where the QR code for it's direct access page is attached herewith.​
For further related queries, following Event company can be contacted directly;
Cell No: +880 1761369456
*P.S Some information is yet to be updated in the Weblink which is under process