Novus's latest publication showcases insights and experience of industry experts around the world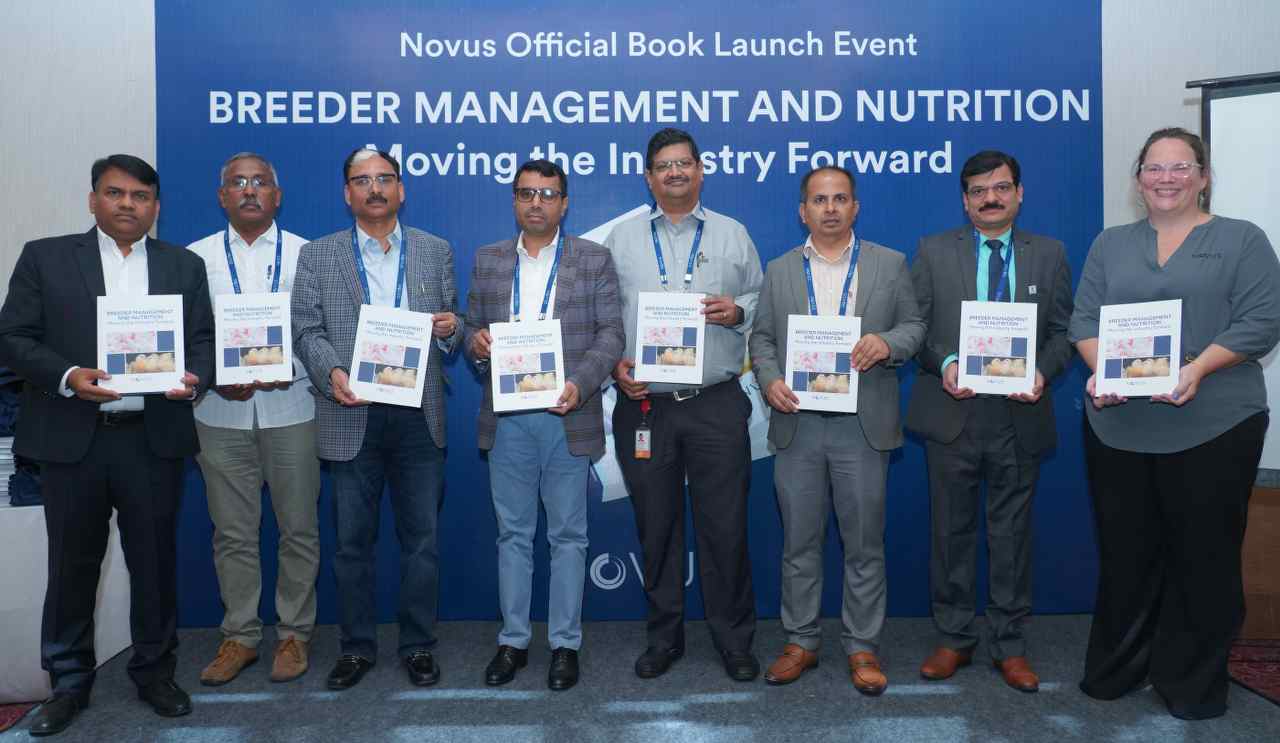 International Desk : The Novus India team held a successful launch of our latest book, Breeder Management and Nutrition: Moving the industry forward, during Poultry India Expo 2022 at Hyderabad. One hundred twenty breeder operators, media, and business partners from India, Bangladesh, and Nepal shared their overwhelming responses to the new publication during the event.
Novus Executive Manager for Global Poultry Solutions Hugo Romero-Sanchez, PhD., was joined by a fellow book author virtually to present highlights from the book on the topics of progeny, macro minerals, and male breeder nutrition.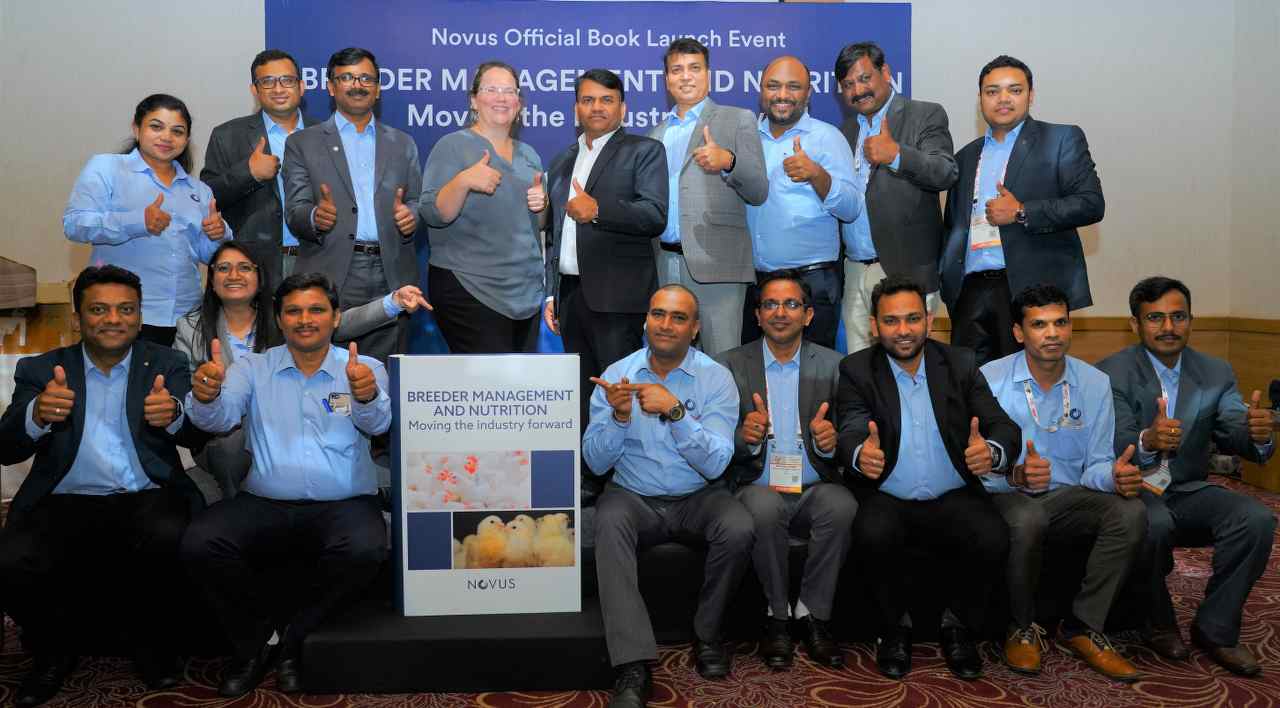 The book's 14 chapters were carefully curated to serve as a reference for current broiler breeder production best practices and considerations as well as to be a catalyst for new ideas in management, nutrition, and industry sustainability.
Those in the industry and academia will likely recognize the book's contributors:Eddy Decuypere of KU Leuven, Aitor Arrazola of Perdue University, Rick van Emous and Annemarie Mens of Wageningen Livestock Research, Henk Enting of Cargill, Dinabandhu Joardar of Cargill, Edgar O. Oviedo-Rondón of North Carolina State University, Rebecca Forder of the University of Adelaide, Johan Buyse of KU Leuven, Juan Carlos Abad and Robin Jarquin of Cobb-Vantress, David Cavero Pintado and Xabier Arbe Ugalde of H&N International, and Stanislaw Budnik, Juxing Chen, Silvia Peris, Hugo Romero-Sanchez, and Mercedes Vázquez-Añón of Novus.

"It was important to have contributors from recognized academia, as well as experts from the industry and breeding companies, to properly cover the vast array of topics ranging from practical management, nutrition (quality and quantity), welfare, (epi)genetics and physiology," Buyse said.
To download a free digital copy of the book, visit https://lnkd.in/gDeH9SMn
For more information, visit www.novusint.com.
###
Novus International, Inc. is a leader in scientifically developing, manufacturing, and commercializing nutrition and health solutions for the animal agriculture industry. Novus's portfolio includes ALIMET®, MFP®, and MHA® feed supplements, MINTREX® bis-chelated trace minerals, CIBENZA® enzyme feed additives, NEXT ENHANCE® feed additive, ACTIVATE® nutritional feed acid, and other feed additives. Novus is privately owned by Mitsui & Co., Ltd. and Nippon Soda Co., Ltd. Headquartered in Saint Charles, Missouri, U.S.A., Novus serves customers around the world. For more information, visit www.novusint.com. ©2022 Novus International, Inc. All rights reserved.