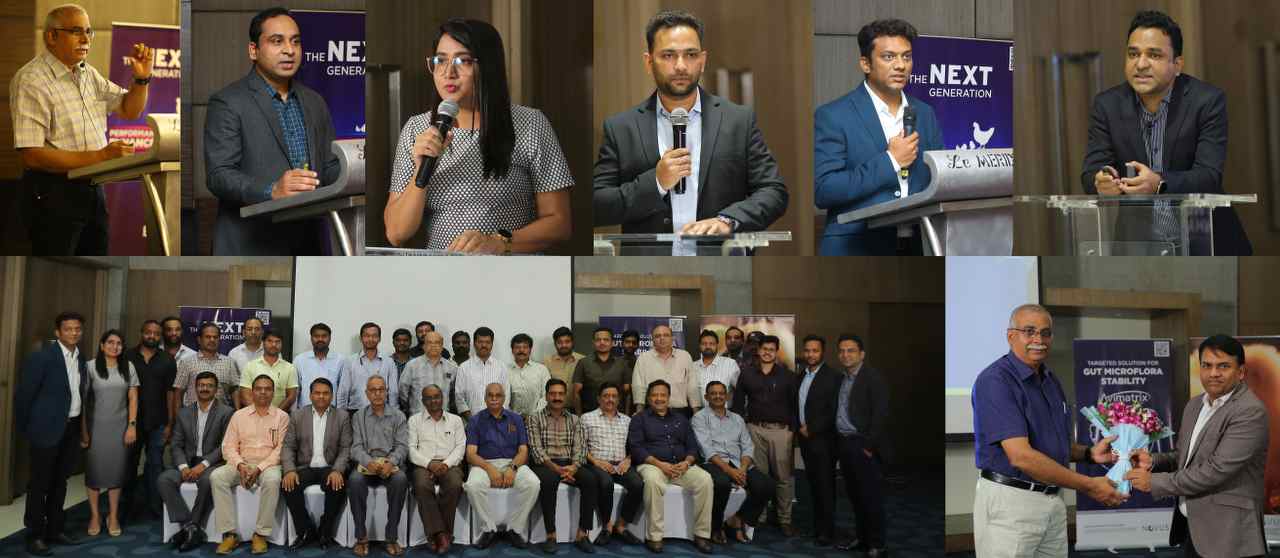 BANGALORE (INDIA): In an effort to share knowledge on how gut health can impact poultry production, Novus International hosted its second in a series of forums titled, 'Gut Health Optimization in Poultry' in the cities of Coimbatore (Tamil Nadu) and Hyderabad (Telangana) on 25 and 26 August 2022, respectively.
Coimbatore and Hyderabad are prominent poultry-producing areas in India. Both markets consist of strongly integrated farming, commercial feed mills, and a mix of layer farms. With increases in demand for broiler meat and eggs, the challenges of getting good quality raw feed materials at a competitive price are increasing. Due to the use of lower quality feed and other factors, maintaining good gut health is another challenge for poultry producers. Fortunately, there are certain organic acids and essential oil complexes that have become important tools to help optimize the gut health of birds. Novus hosted these events to provide insight on how to help support good gut health in poultry.
The two Novus Forums received an overwhelming response with over 100 attendees including integrators, feed millers, and layer farmers, along with eminent knowledge/thought leaders from the poultry industry.

The keynote speaker in the seminar was Dr. D. Chandrasekaran, a retired professor of animal nutrition at TANUVAS (Tamil Nadu Veterinary and Animal Sciences University). Having published over 75 scientific articles in national and international journals, Dr. Chandrasekaran is a renowned thought leader, nutritionist, and researcher in India and the subcontinent.
At the event, Dr. Chandrasekaran talked about the importance of gut health, emphasizing that maintaining gut health is the first priority for every nutritionist in the poultry industry. Linked to better immunity, nutrient utilization, improve digestibility and overall performance of the birds, gut health is the most important factor. Using nonantibiotic additives, acidifiers, enzymes, and protected organic acid can help to control many gut pathogens and improve beneficial microbes in the gut, he said.
During the event, Dr. Manish Kumar Singh, director of strategic marketing for Asia briefed the audience about Novus International and its strong presence and foundation in feed additive products based on science and research. The sessions were moderated by Reena Rani L C, Novus senior marketing communication specialist – South Central Asia.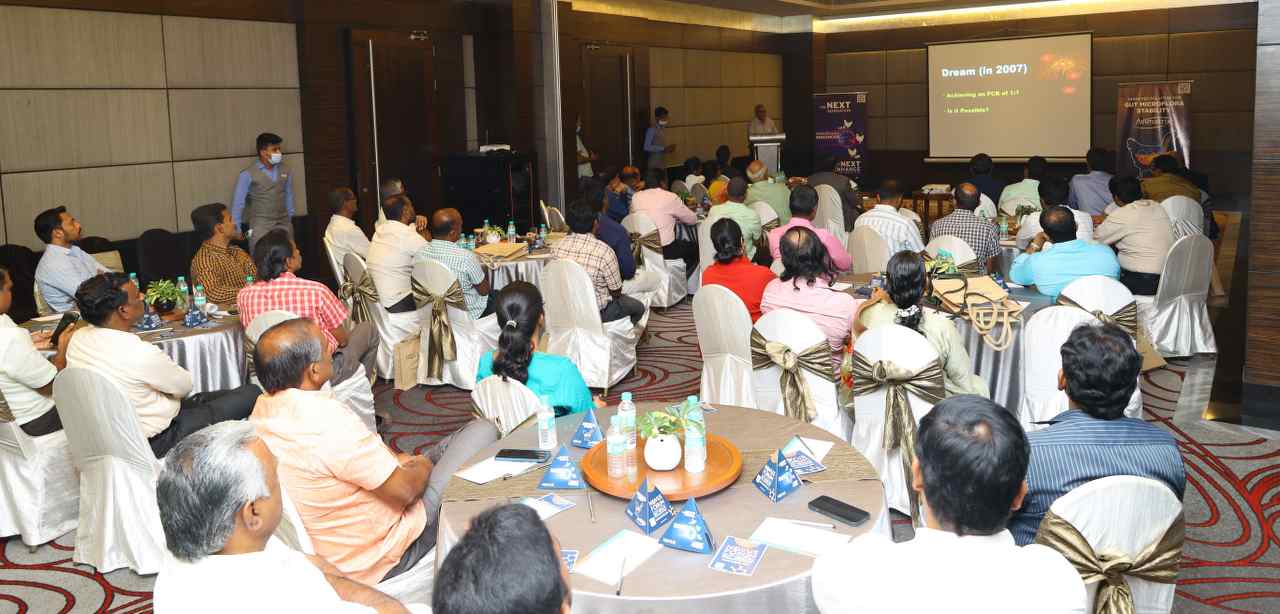 Dr. Rajesh Kharvi, Novus category marketing manager in APEC, explained how Novus gut health solutions are unique and help poultry producers to maximize their profit by reducing the pathogen load in the intestine. He talked about the various trials Novus has conducted, showing the efficacy of Novus solutions – particularly eubiotic solutions AVIMATRIX® feed supplement and NEXT ENHANCE® 150 feed additive – in controlling pathogens and increasing beneficial bacteria in the gut.
"Novus believes in providing to our customers solutions with demonstrable value. With our unique eubiotic solutions for optimizing gut health and farm profitability, we are strategically well-positioned to serve our customers and increase their profits," he told the group.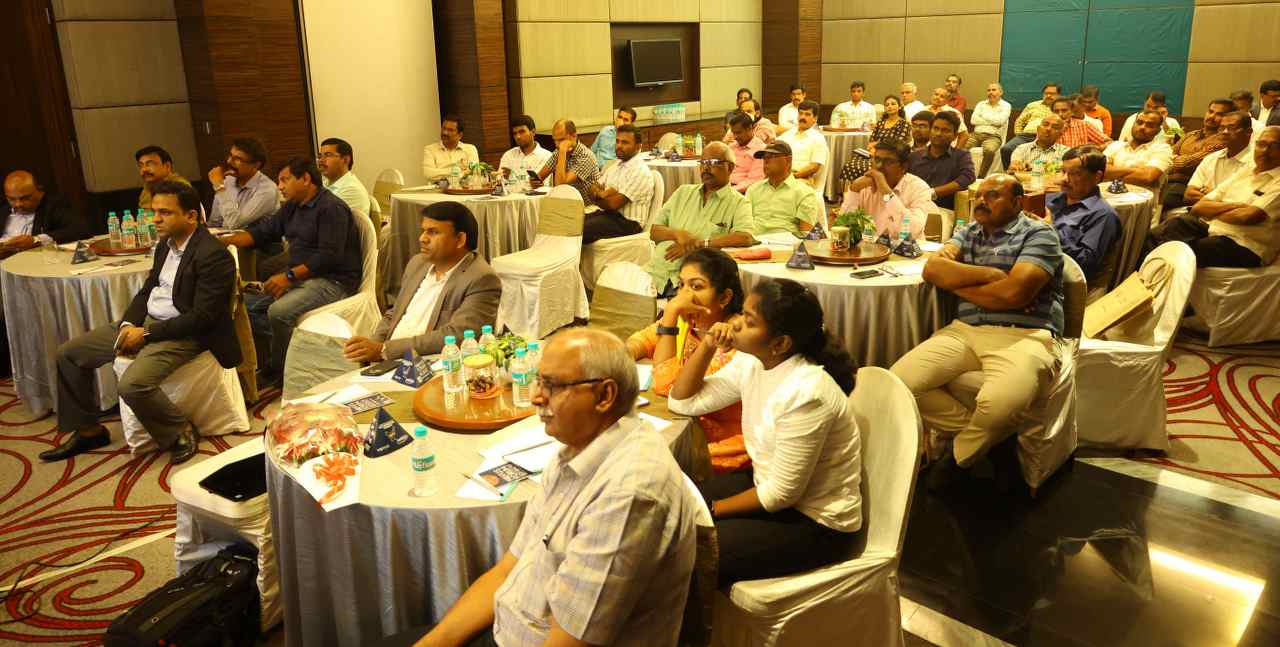 AVIMATRIX® is created with Novus premium blend technology, utilizing a high concentration of benzoic acid embedded in a matrix that helps with homogeneous dispersion and the slow and continuous release of active ingredients along the entire intestinal tract of the bird. Due to its composition, AVIMATRIX® o is dustless, free-flowing and non-corrosive, which allows the active antibacterial ingredients to be delivered in the lower part of the intestinal tract.
NEXT ENHANCE® 150 contains a high level of essential oil compounds with thermostability and a patented micro-encapsulation technology that ensures the release of active ingredients at the right site in the gut. This structure and active ingredients is show to reduce pathogenic bacteria, improve gut morphology, help to control Eimeria species, and increase beneficial bacteria in the gut, all of which helps to improve the overall performance of the bird.
The event was supported by the Novus India team: Dr. Krishnamurthy, sales director; Rakshith T S, national sales manager; and Sridhar Jakkani, sales manager.
For more information email: info.sca@novusint.com or visit www.novusint.com.
Novus International, Inc. is a leader in scientifically developing, manufacturing, and commercializing nutrition and health solutions for the animal agriculture industry. Novus's portfolio includes ALIMET®, MFP®, and MHA® feed supplements, MINTREX® bis-chelated trace minerals, CIBENZA® enzyme feed additives, NEXT ENHANCE® feed additive, ACTIVATE® nutritional feed acid, and other feed additives. Novus is privately owned by Mitsui & Co., Ltd. and Nippon Soda Co., Ltd. Headquartered in Saint Charles, Missouri, U.S.A., Novus serves customers around the world. For more information, visit www.novusint.com. ©2022 Novus International, Inc. All rights reserved.