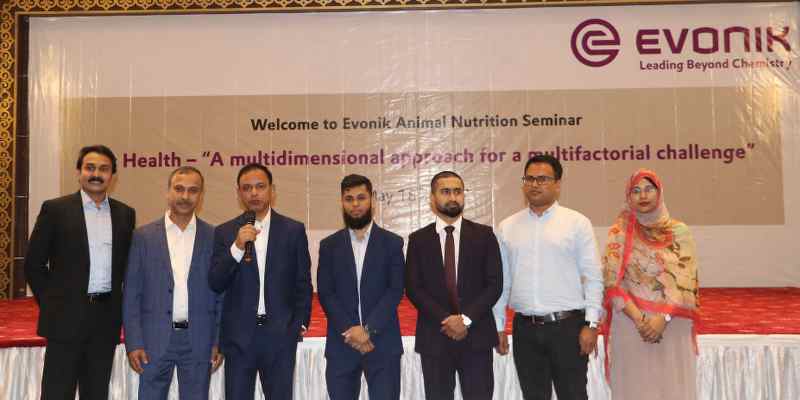 Special Correspondent: A seminar on titled Gut Health- "A multidimensional approach for a multifactorial challenge" was held On Wednesday (18 May) at Dhaka Regency hotel. The Seminar was Organized by Evonik Bangladesh Limited.
Managing Director of Evonik Bangladesh Limited's Dr. Sanjit Chakraborty gave a welcome speech at the beginning of the program. He extended warm welcome and gratitude to the guests attending the seminar.
Dr. Sanjit Chakraborty, Managing Director, Evonik Bangladesh Llimied. He greeted all the guests & best wishes on behalf of Evonik and congratulated all those present on the seminar. He then, introduced the family working in Evonik Bangladesh Limited to the guests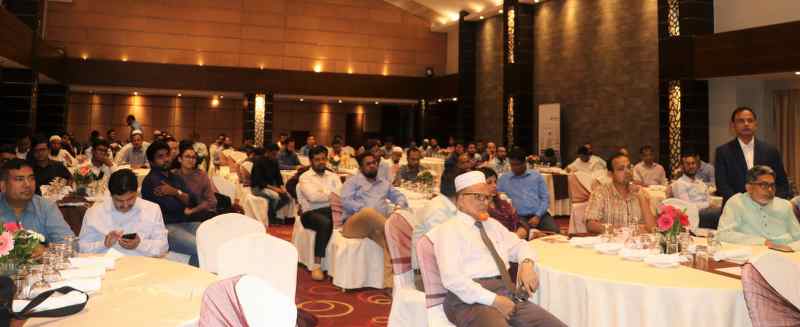 Dr. Saikat Saha, Regional Business Director of Evonik India Pvt. Ltd., discussed the company profile in detail at the seminar. He informed that, evonik yearly sales are 15 billion euro, investment in tangle assets 929 euro, employees are 33000 and nations are 106. "German based Evonik's products are available in 100 countries" he added. A technical presentation on  "Transformation at Animal Nutrition: System Solution" was aslo discussed by Dr. Saikat Saha.
He said, Sciencing the global food challenge. Now a days, Populationl is the first biggest challenge in the world, second is food and the third challenge is resources.
"Livestock farmersand feed producers are facing huge challenge. Increasing demand for animal products due to growing affluence, Increasing demand for high-quality and affordable animal protein, Growing importance of animal welfare and food safety, Transparent and reliable information about the animal and animal protein" added Dr. Saikat.
Dr. Pradeep Krishnan, Technical Service Director, Evonik (SEA) Pte Ltd., discussed the title titled 'The changing landscape of Gut health' in that seminar.
He discussed, good, bad and ugly side of antibiotic. He said, antibiotic not only kill the bad bacteria but also good bacteria. Now a days, the consumers are very concern about this matter. So, we should now marketing antibiotic free chicken.
Dr. Pradeep also discussed details about amino acid and mycotoxins in his presentation. He said, mycotoxins: an invisible dark side of climate change. He emphasized on feeding pure water to the birds. "Water promotes life both 'Good & Bad'. You should provide the bird with the type of water you prefer to feed yourself"- he added.
He also said, Bio-security should be hundred parcent, There can be no negligence in this matter. Coccidioses predisposing factor for NE and bacterial entertis. Probiotics are not all the same.
An open question and answer session was organized at the end of the presentation. It is managed by Dr. Masudul Islam, Busienss Development Manager, Evonik Bangladesh and Dr. Pradeep, Dr. Sanjit and Dr. Saikat Saha answered the questions of the guests fluently. A Quiz competitions are also held at the seminar.
Sherajum Munira, Executive (Customer Service & administration) & other high officials of Evonik Bangladesh were also present on the seminar.