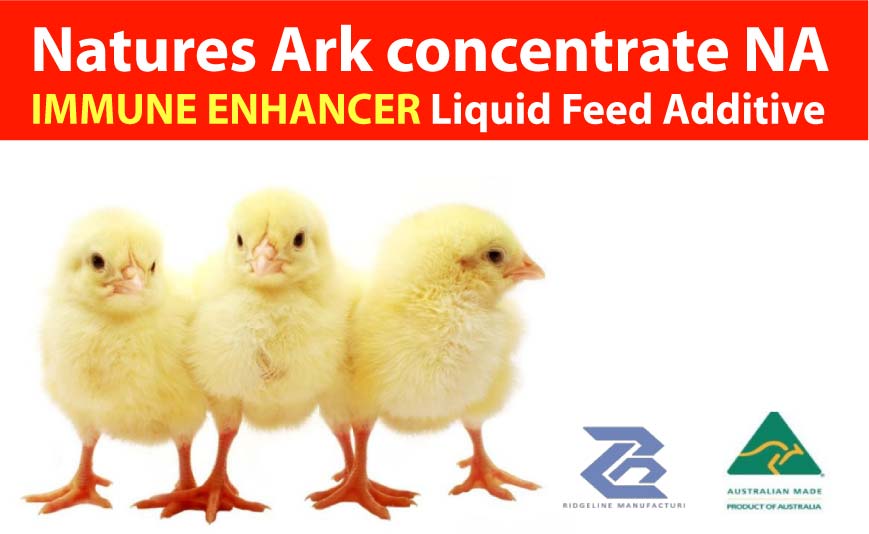 What is Natures Ark?
Natures Ark is a natural product developed to optimize overall health and production performance of farmed animals. It is a specially formulated blend that combines the anti-viral characteristics of concentrate NA with added Melaleuca Alternifolia which is selected to enhance performance parameters
Anti-Viral Characteristics
In 2005 CSIRO completed "in vitro" trials on live fertile chicken eggs against Avian H5N1 influenza Vietnamese strain (Bird Flu). CSIRO Animal Health tested on concentrate NA, the primary active in Natures Ark products which showed that concentrate NA destroys the virus protection mechanism thus the nucleus to be easily eliminated by the immune system. Natures Ark has also been proven to destroy H1N1, H3N2, H7N1, swine flu, West Nile fever, Adenovirus, Newcastle disease.
Anti-oxidant Activity
The active in Concentrate NA (MAC) was found to be one of the most active anti-oxidants by the American ORAC standards. Anti-oxidants aid in reducing muscle oxidation and heat stress. Concentrate NA has one of the very highest ORAC scores achieved to date. According to Brunswick Laboratories in the USA which performs the ORAC test, the active in concentrate NA contains 14 times more antioxidants than fish oil and 5 times more than krill oil, both highly popular forms of antioxidant on the market today.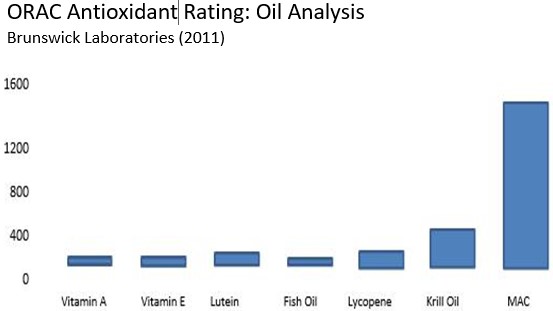 Modified Melaleuca Alternifolia essential oil containing
Terpinol 4 ol
Anti bacterial
Anti-Oxidant
Anti Inflammatory
Anti parasitic
Anti-viral
Alpha Terpineol
Anti-fungal
Inhibits Melanoma cells growing
Anti inflammatory
Myrcene
Pcymene
Anti bacterial
Anti-fungal
Anti inflammatory
1.8-Cineole
Analgesic
Anti inflammatory
Anti bacterial
Anti-viral
Anti spasmodic
Current Status
The active in concentrate NA is approved as an immune booster. Its antioxidant properties have been verified by Brunswick laboratories in USA, an independent testing authority.
Growth
The combination of the anti-viral and anti-oxidant properties means that animals are under less stress during their growth period. This leads to higher growth as the animal's immune system has less work to do. This results in better output and protects the animals from a wide range of bacteria and virus NOT destroyed with any other treatments.

Withholding period
No withholding period is required before slaughter.
Biotest June 2006
Protected under Patent No.s USA 9-023-888, Australia 2011358128, New Zealand 614996, South Africa 2013/06571
Ridgeline Manufacturing Pty Ltd
Head Office
Ridgeline Manufacturing Pty Ltd 4/15 Josephine St Loganholme Qld 4129 Australia
Local Distributor
Innova Animal Health, House # 03, Probal Housing, Adabor, Dhaka -1207
Email: innova.ah15@gmail.com