With USAID, TFO Canada, and SME Foundation support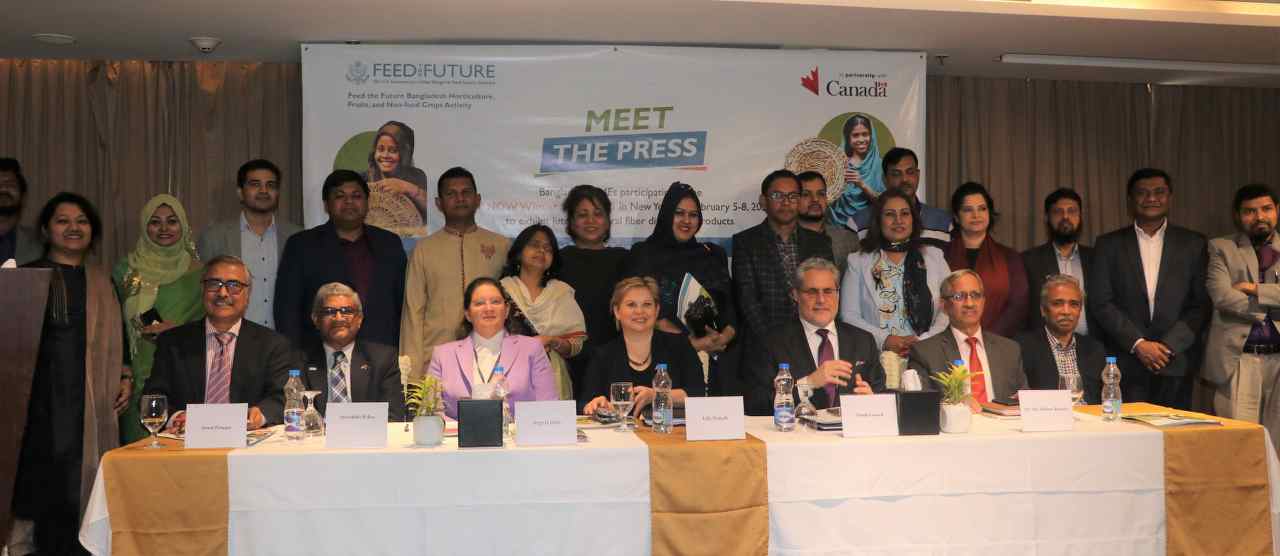 Staff Correspondent: On January 25, 2023, the USAID-funded Feed the Future Bangladesh Horticulture, Fruits, and Non-Food Crops Activity (the Activity) announced that with TFO (Trade Facilitation Office) Canada, and SME Foundation Bangladesh support, 14 Bangladeshi Small and Medium Enterprises (SMEs) are participating in the "NY NOW Winter Show" (www.nynow.com) in New York City on February 5-8, 2023, to promote and market Bangladeshi jute & natural fiber diversified products to North American buyers. The Activity partnered with Global Affairs Canada-funded, the Women in Trade for Inclusive and Sustainable Growth (WIT) project Implemented by TFO Canada and the SME Foundation of the Government of Bangladesh in Bangladesh.
In the event, Ms. Lilly Nicholls, High Commissioner of Canada in Dhaka, Joseph Lessard, Acting Office Director, Economic Growth Office, USAID, And Dr. Md. Mafizur Rahman, Managing Director, SME Foundation, participated with other relevant stakeholders.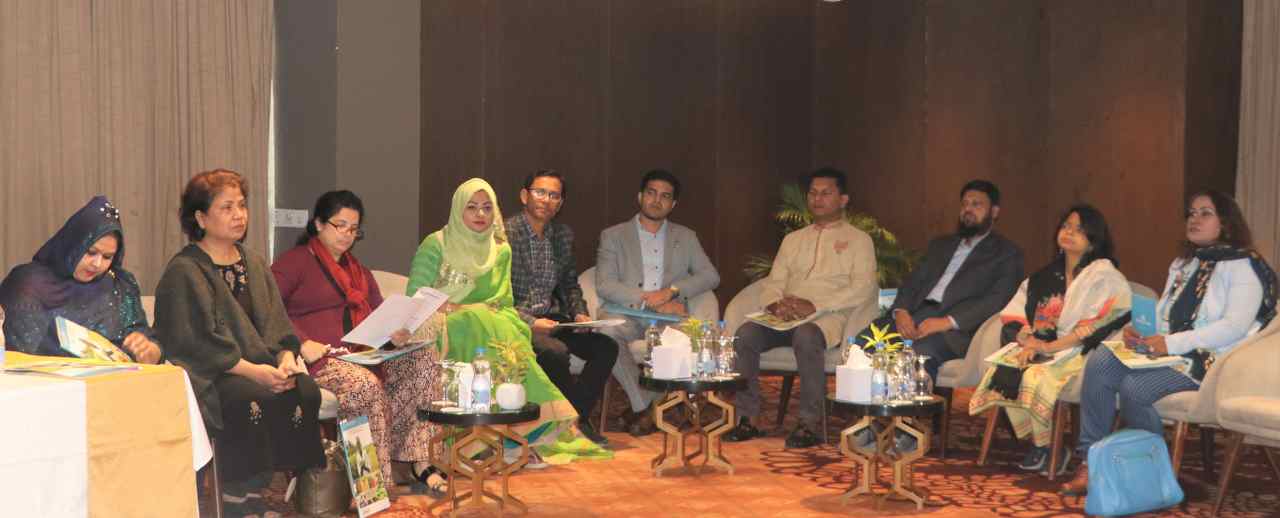 Bangladesh has abundant jute fiber for the jute diversified sector to flourish. Jute products are eco-friendly and have increasing demand in the international market. However, there's a knowledge gap among the Bangladeshi jute diversified product manufacturer of the type and style of product that the global market demands. Moreover, in some cases, the SMEs lack knowledge of standard and compliant production practices required for the international market. As a result, many SMEs produce jute-based products, but their access to the global market is limited. This initiative will provide an excellent opportunity for these local SMEs to understand, learn, and design products for international buyers and provide an international platform for showcasing Bangladeshi products.
Canadian high commissioner Ms. Lilly Nicholls said, "Canadian government is acting as allies to the US government and Bangladeshi Government on this cause. We are happy to support the SMEs, and hopefully, we will continue to be a supporting force to the development of Bangladesh's jute diversified product industry."
The initiative started with a 3-day long export readiness workshop titled 'Canadian and International Market Access for the SMEs' jointly organized by the USAID-funded Feed the Future Bangladesh Horticulture Activity and TFO-Canada in association with SME Foundation Bangladesh. 34 SMEs of the jute diversified sector participated in this workshop. Out of these SMEs, 14 are selected, based on predefined criteria, to participate in the NY NOW Winter Trade Show 2023.
Joseph Lessard, Acting Office Director of the Economic Growth Office, said, "The NY Now Winter Show is a global platform that attracts thousands of buyers from the USA and Canada and will be an excellent opportunity to showcase Bangladesh's artisan-based jute diversified products."
Participating SMEs are Aasiix International, Adorsholipi, Design by Rubina, Golden Jute Product, Jermatz Limited, Jute Land Bangladesh, Jutemart & Craft in Bangladesh, Jutemart International, Karujog, Prokritee, Sami's World, Sutar Kabbo Limited, The Jute Fibers BD, and Tulika Eco.
Dr. Md. Mafizur Rahman, Managing Director of SME Foundation, said, "This is the beginning. We want to see our SMEs participating in a trade show like this worldwide. SME Foundation will provide any support to improve the market reach of the SMEs."
The jute and natural fiber products exhibited by these SMEs at the fair include handbags, mats, and other fashion accessories made from jute, as well as natural fiber home decor and gift items. These environmentally friendly and sustainable products make them popular among consumers increasingly looking for eco-friendly options.
Protima Chakraborti from Jute Land Bangladesh expresses her thought, "NY NOW creates new possibilities for us as we expand our growth into US and Canadian markets. I am hopeful about the experience and knowledge we will gather.''
The NY NOW trade fair attracts thousands of buyers from North America, thus providing an excellent opportunity for the participating SMEs to increase their exports. The fair will enhance the export potential of Bangladeshi jute and natural fiber products, creating more jobs and supporting the country's economic growth.