Safe & affordable egg meat milk vital for a Developed and Healthy Nation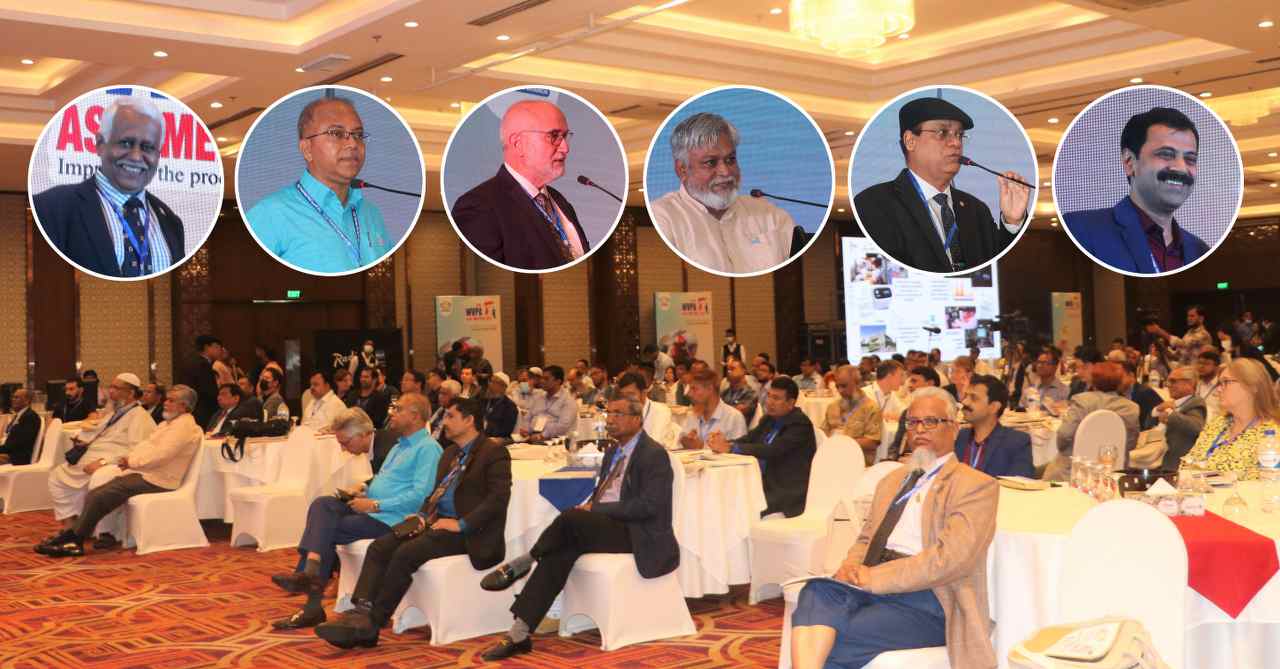 Special Correspondent: Bangladesh is dreaming for a developed nation by 2041. Government has set a target for 160 gm per capita daily availability of meat and annually 208 pieces of eggs. To achieve the goal, we have to make egg & poultry meat available and safe, said Dr Monjur Mohammad Shahjada, Director General, Department of Livestock Service (DLS), during the opening ceremony of the 5th WPVA Asia Meeting-2022, held today in a Hotel in Dhaka.
Dr Shahjada said, we want to be healthy. The poultry industry and the veterinarians are playing vital role for the development of this industry. The private entrepreneurs, academia, researchers and government are working together to minimize cost and boosting production.

Abu Luthfe Fazle Rahim Khan Shahriar, Executive member of BPICC and Senior Vice-president of Breeders Association of Bangladesh (BAB) said that the contribution of poultry industry in rural economy and reversing migration from village to big cities are significant. Our main concern is now to reduce production cost. If we can reduce disease load, we can reduce cost. For that matter biosecurity should be strictly followed at farm level.  We are planning to export poultry meat and meat products. If we can not control diseases and can not ensure food & feed safety, we will have to face hurdles to enter in to the competitive international market.
Dr. Nicolas Eterradossi, president, WVPA (Global) said, new diseases are emerging globally. Combatting diseases is a big challenge for poultry industry.  The scientists and veterinarians will have to play vital role in this regard. Dr. Nicolas showed how avian influenza viruses are spreading through migratory birds. Citing examples and experiences from France, he suggested surveillance and control measures in response to these epizootics.

Christophe Cazaban, another French Scientists said, significant improvements have been made in our ability to simultaneously detect several pathogens from one given sample. This opens a new venue in epidemiological surveys, disease management and risk awareness for every poultry field veterinarian. "If you know the enemy and know yourself, you need not fear the result of a hundred battles. If you know yourself but not the enemy, for every victory gained you will also suffer a defeat. If you know neither the enemy nor yourself, you will succumb in every battle", Cazaban commented.
Professor Dr. Md. Rafiqul Islam, president and Dr. Bishwajit Roy, Secretary, WVPA Bangladesh Branch thanked WVPA Global Committee for giving opportunity to organize the event in Dhaka. They requested scientists and Vets to come forward to combat emerging diseases in poultry sector.
Over 300 delegates from home and abroad including poultry veterinarians, allied professionals and other public and private sector stakeholders jointed the meeting. A total of 12 invited plenary lectures and 70 scientific papers and posters to be presented in the two-days long meeting. Scientists will share their knowledge and experiences on the detection, prevention and control of emerging poultry diseases, and mitigation of antimicrobial resistance (AMR) from poultry health and public health (one health) perspective.
Prof. Mohd. Hair bin Bejo of Malaysia was awarded the "Avian Pathology Asia Lecture Award" by the Houghton Trust, UK, in recognition to his outstanding contribution in the poultry health research.